Most mornings, when we're sitting on the front porch enjoying coffee (the Englishman prefers tea), the observation is verbalized, "We don't have to check out, we live here." Our gratitude is sincere. This place isn't for everyone but it's definitely where we were meant to be. We recognize, daily, how fortunate we are to live in a historic space filled with magical energy.
Like most people who are crazy enough to take on a restoration, we are learning to dance between DIY projects and embrace the humility to phone the experts when need be.
Our non-traditional occupations offer a flexible schedule. It's a luxury when the house demands it come first or another stray critter needs attention and reassurance that this is home. Glenn owns a fun, laid back locals bar in downtown Wilmington; "Duck and Dive" – a playful homage to one of our beloved dogs, Clive. I've been joyfully pointing my cameras at people for about fifteen years under the name "1 of 13 photography". A nod to my sainted parents who had 13 children.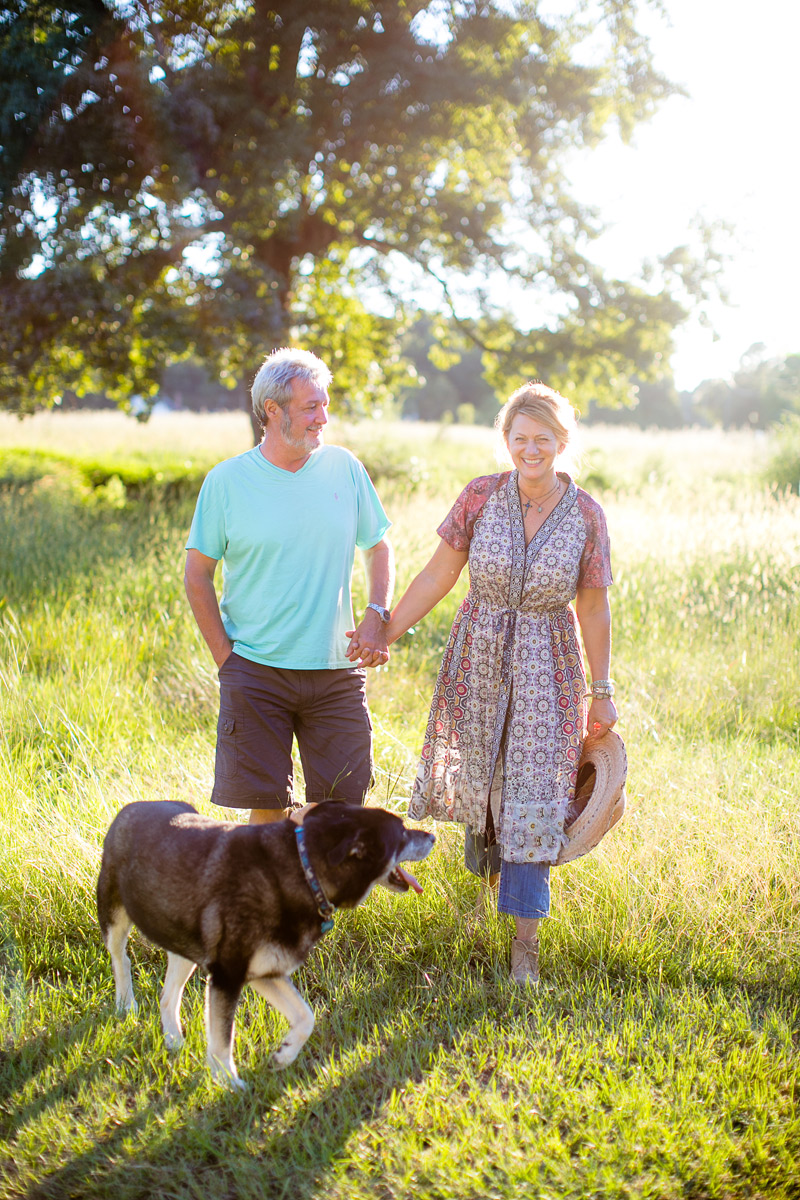 We do all the dirty, piggy work. We make mistakes. We complement each other and are happy to step aside for the most part if the other is feeling really bold about an idea. Before we paint any unicorns and rainbows in your mind… we would own a yacht and have ponies in the back yard if bickering were a salaried position. Perspective usually keeps us in check and my heart still jumps when I see him…even if he is prickly.
We realize the "to do" list will never be complete. It's not news that the joy is in the journey but it's a constant balancing act between work and play and finding the sweet spot.
If you think a cartoon version of "This Old House" would be mildly entertaining, we invite you to follow along. Maybe you will be inspired. Maybe you will feel better about your lives when you recognize this is Dysfunction Junction with a fancy disguise name; Lucas Farmhouse. Either way, the place was meant to be shared and that is our intention. Please, join us.